* These animations are not NFTs.
※ 這些動畫並非 NFT。
To celebrate our tenth anniversary, we created a series of 3D animations. For each year, we selected one representative work as the theme and incorporated it with our logo to produce a set of ten loop-able videos.
為慶祝我們的十週年紀念,我們創作了一系列的 3D 動畫。每年我們從中挑選一件代表性的作品為主題,再融合我們的標誌設計,製作了十條可循環播放的動畫。
To begin, create a 3D version of our logo. Next, incorporate the visual elements that represent our featured works from each year into the scene. Lastly, develop a loopable animation within the scene.
首先,以 3D 方式重新製作我們的標誌,然後將每年挑選了出來代表性作品裏面的元素整合到場景中。最後,在場景中創作可循環播放的動畫。

2013 — Hip Shing Hong — 65th Anniversary |

Corporate Animation
​​​​​​​2014 — Energy Watt 沛力特電解 |

TVC
​​​​​​​2015 — NowTV — Mid-Autumn Festival 2015 |

TVC
​​​​​​​2016 — Hong Kong Airline 香港航空 |

Safty Video
​​​​​​​2017 — 22nd ifva festival — Main Visual |

Trailer & Art Direction
2018 — MTR — The First Time They Spoke |

Animation
2019 — Sanwa BioTech — AliA |

Introduction Video
2020 — McDonald's — Hell McSpicy |

TVC
2021 — Jace Chan 陳凱詠 — I Wish |

Music Video
2022 — HOY TV — Youniverse 就是青春 |

Opening Sequence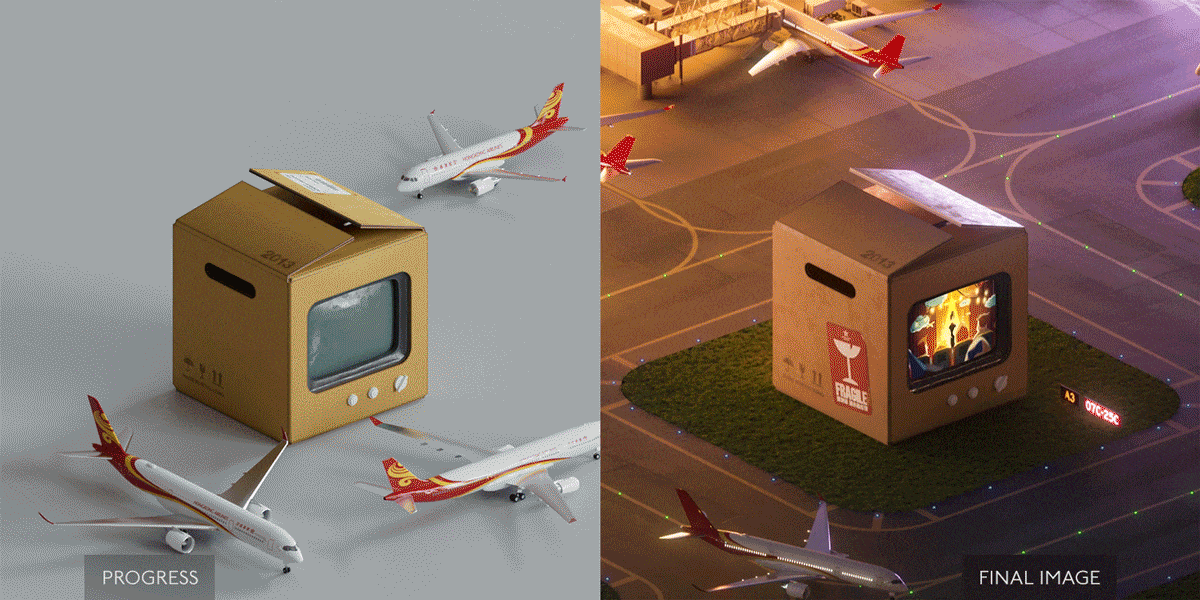 ​​​​​​​
creation & production
Paperbox Creations